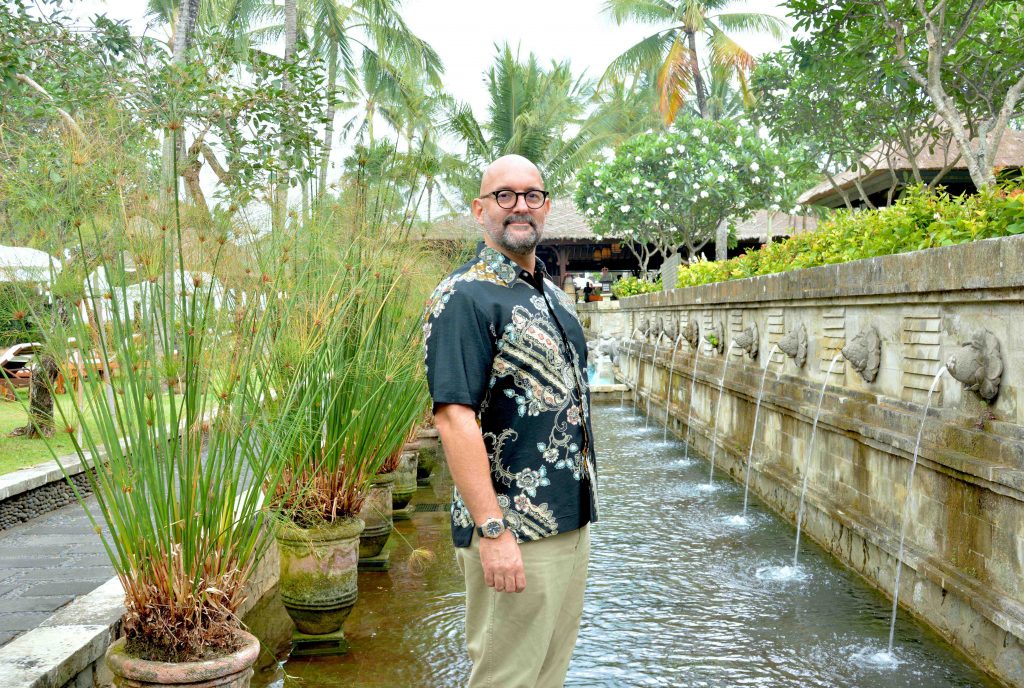 JIMBARAN – InterContinental® Bali Resort is delighted to welcome to the family Eleftherios P. Kavieris (Terry), as the new Resort Manager. Terry is no stranger to IHG or Bali, as previously he was the Resort Manager of Hotel Indigo Bali Seminyak Beach. When he first arrived in Bali back in April 2016, Terry fell in love with the island, he now calls his second home. He felt captivated by Bali's unique culture and authentic people. From March 2019, Terry was on a 5-month task force assignment in Thailand as Hotel Indigo Brand Ambassador, while from June 2019 to date he was Interim General Manager of Hotel Indigo Phuket Patong.
Having more than 16 years of multi-cultural experience in Europe, the US, Middle East and Asia, Terry is an inspiring and passionate hotelier. He started his career in hospitality following the completion of his Master's Degree in International Hotel Management at the University of Surrey, Guildford. He has worked with InterContinental®, Crowne Plaza & most recently with Hotel Indigo, gaining experience in business, luxury & lifestyle IHG properties in various locations.
Terry is a native speaker of Greek and fluent in English, Italian & French. He is passionate about underwater adventures especially scuba diving. "I feel truly privileged to start my journey at this award-winning resort, and look forward to working closely with its engaging team & embracing the InterContinental® Life" comments Terry.
As a Resort Manager, Terry will be responsible for overall Resort operations reporting to the General Manager. "We are pleased to have Terry on board" stated Michael Koth, General Manager of InterContinental® Bali Resort. "Through his expertise and global experience, we trust Terry can bring creativity & innovation to this iconic Resort" added Michael. (*)