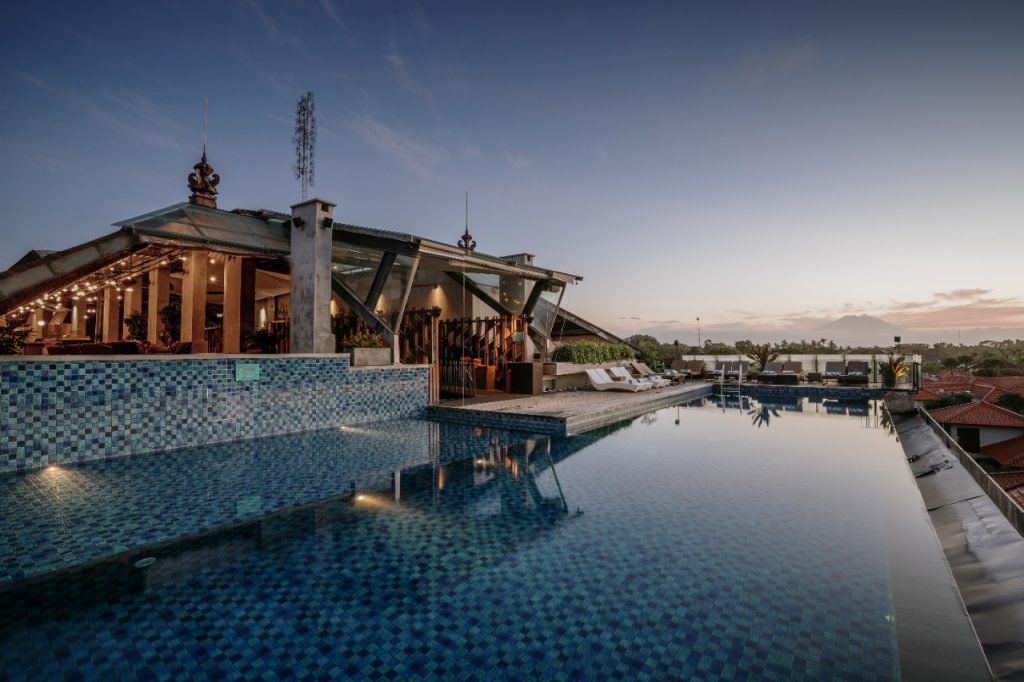 BALI – To commemorate the Balinese Silent Day 2020, ARTOTEL Sanur – Bali presents a refreshing stay package of "Moment of Stillness".
Hari Nyepi or the Day of Silence – happens once a year, – is a day celebrated by the Hindus on Çaka New Year according to the Balinese calendar. For those who are celebrating, they fast and meditate, as well as turning off all electricity and stopping any activity for 24 hours. The night before the Silent Day, the Balinese celebrates by showcasing Ogoh-Ogoh parade all through the streets of Bali. Ogoh-Ogoh are statues that symbolize the bad and evil, where initially, they were burnt down after the parade to indicate the vanishing of the demons and the evil.
"Moment of Stillness" is a Silent Day Special Offer by ARTOTEL Sanur – Bali, which will only be available on Silent Day, from 24 – 26 March 2020. This package offers a 3 days and 2 nights' stay with the value of 2.400.000 IDR nett / room, valid for two pax. Moreover, the package is including full board all-inclusive breakfast, lunch, and dinner for all pax.
Goya A. Mahmud, Regional General Manager of ARTOTEL Sanur – Bali mentioned, "We hope that by spending the Silent Day with us, our visitors could experience the tranquility and the serenity from the surrounding energy and environment, and they could get the peace of mind to restart the next day feeling refreshed."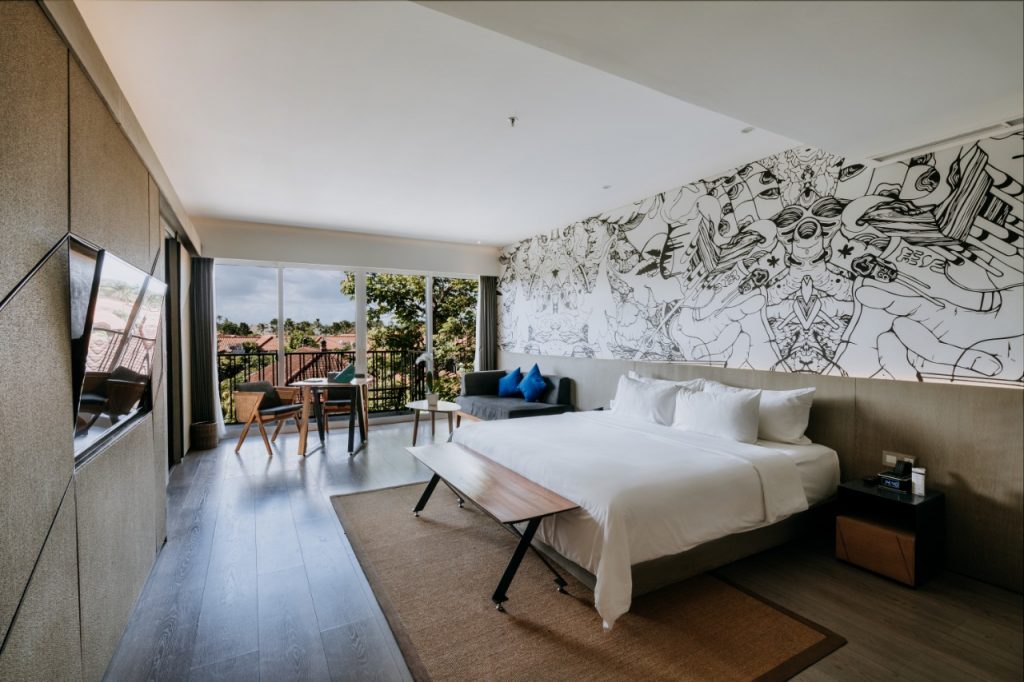 About ARTOTEL Sanur – Bali
Located 25 minutes drive from Ngurah Rai International Airport and 3 minutes walk from the beach, ARTOTEL Sanur-Bali brings vibrancy and colour to the island's favorite seaside village. This boutique hotel is a canvas showcasing thought-provoking works by some of the most interesting Bali-based contemporary artists of today. A total of 89 rooms and supporting a current lifestyle facilities, such as LIDAH LOKAL Restaurant that is open 24 hours, Rooftop Bar (BART), as well as rotation ARTSPACE will satisfy the needs of millennial travelers looking for a refreshingly different Bali experience.
About ARTOTEL Group
ARTOTEL Group is an Indonesia's hospitality company with 4 integrated pilars of Hotel (Stay), Food & Beverages (Dine), Event Management (Play), & Curated Merchandise (Shop). As a lifestyle brand, ARTOTEL Group offers selection of accommodations, from budget hotel, boutique designed hotel up to premium level, from the mass market accommodation to the luxury. On Hotel industry, ARTOTEL Group offers some hotel brands such as BOBOTEL, ARTOTEL, ARTOTEL CURATED, ARTOTEL PORTOFOLIO, ARTOTEL CASA, ARTOTEL VILLA, & ARTOTEL SUITES. On Food & Beverage industry, ARTOTEL Group offers an independent management of restaurant, Bar, and Beach Club.
Through Event Management, under ARTOTEL Play dan Curated Merchandise with brand MART, ARTOTEL Group has a vision to support and take part on the growth of Indonesian Creative Industry by supporting local players, collaborate with them through exhibitions, performances, workshop, and the production of merchandise with artistic characters that can be used everyday at affordable prices.
Property: ARTOTEL Surabaya, Thamrin – Jakarta, Wahid Hasyim – Jakarta, Sanur – Bali, Yogyakarta, Gajahmada – Semarang & Haniman – Ubud. ARTOTEL Curated: de Braga by ARTOTEL – Bandung, Alpines by ARTOTEL – Batu. ARTOTEL Portfolio : Goodrich Suites – Jakarta. ROOMS INC.: Semarang. BOBOTEL : Gatot Subroto – Medan. F&B Outlets : DOUBLECHIN, BANG BANG, LIDAH LOKAL, ROCA, BART, ARTOTEL BEACH CLUB (ABC), BISTRO DE BRAGA, B10 CAFÉ, FAT ELEPHANT, 11/12 ROOFTOP BAR, SANGKAR, OUT OF THE BLUE, SIXTY.
Pipeline: ARTOTEL : Setiabudi – Jakarta, ARTOTEL CASA : Kuningan – Jakarta, BOBOTEL : Poris 88 – Tangerang. ARTOTEL Curated: Teraskita Boutique – Medan. ARTOTEL Porfolio : Huni Huna – Nusa penida,