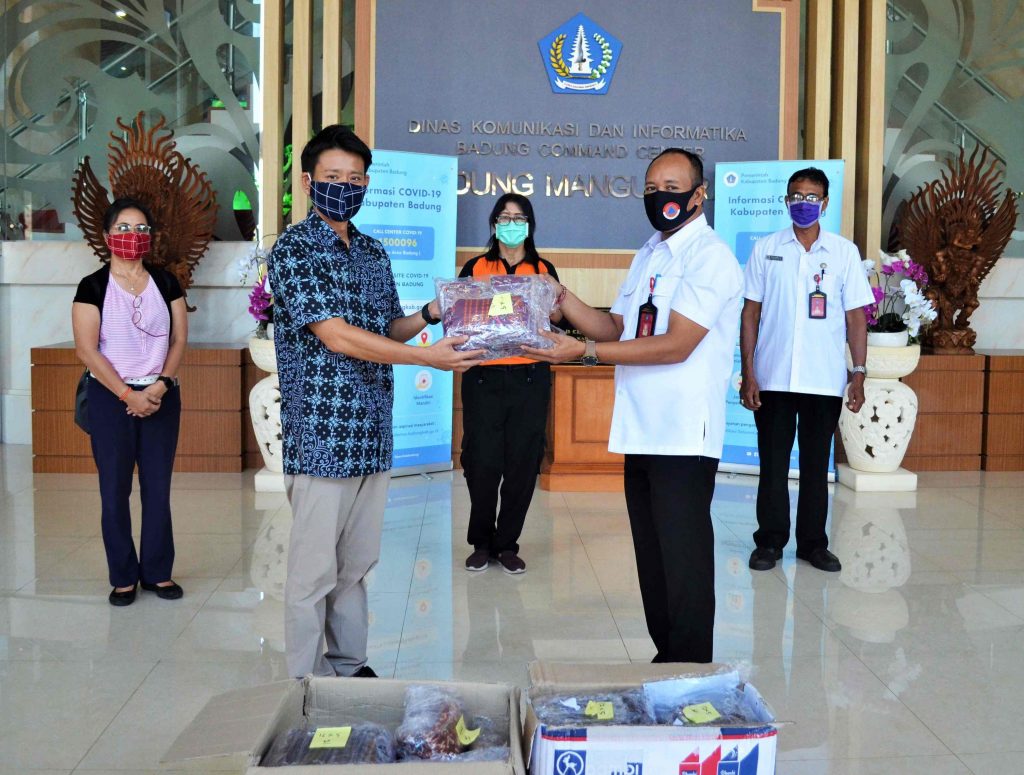 Ultimoparadiso.com|Nusa Dua – Hotel Nikko Bali Benoa Beach donated 1,000 pieces of reusable face masks to The National Agency for Disaster Countermeasure (Badan Nasional Penanggulangan Bencana or BNPB) on Wednesday, 29 April 2020 at the Command Centre in Badung Central Government.
The donation is part of the hotel's corporate social responsibility (CSR), in response to the developing situation of COVID-19 in Indonesia, especially in Bali. The masks were delivered by the hotel's General Manager, Masaya Hasebe and I Wayan Sarwa, a Senior Social Activist in the Benoa Village. The Chief Executive of BNPB for Badung region, Bagus Nyoman Wiranata, had personally received the donation on the occasion.
Wearing a face mask while being out in public has been mandatory in Indonesia and yet, some people are still having limited to no access to protective masks. "We believe everyone should have access to protective gear and we feel it is our obligation to support the government in their relentless fight against COVID-19. Therefore, we are donating reusable face masks to help save one's life and at the same time protect the environment from single-use mask waste," Masaya Hasebe explained.
During the quiet period of the pandemic, the hotel has continued its efforts in upkeeping the property with various activities such as facility maintenance, deep cleaning, and ensuring hygiene throughout the property. This includes weekly cleanup on the beach, as sea pollution is still present and we are responsible to keep the environment sustainable under any circumstances. For each activity, every staff observes physical distancing and wears protective gear that meets the safety and sanitation standards.
The hotel management also plans to further extend the corporate social activities to reach more communities in need, especially those who are heavily affected by the pandemic.
For more information regarding the hotel's update related to COVID-19, please visit the official website at ​www.hotelnikkobali-benoabeach.com​. (*go)