BALI – Welcoming the beginning of the year, ARTOTEL Sanur – Bali presents a stay package and a daycation package with the theme New Lifestyle New You.
During this pandemic, we want to provide a sense of safety and comfort for guests who are loyal to the "ARTOTEL" brand. We provide a stay package for 3 days 2 nights at IDR 1,200,000 and 4 days 3 nights at IDR 1,650,000 with breakfast facility and a Halodoc Healthy Kit at check-in which includes a Rapid Test for Antigen & Doctor Consultation vouchers, vitamins, mask and hand sanitizer.
Also, we have the Daycation package to add happiness to our loyal guests. Daycation package is a package that we made for guests to enjoy the swimming pool with the family with room usage facility for 6 hours benefit and of course, the guests can also enjoy food and drinks at a package price of IDR 300,000.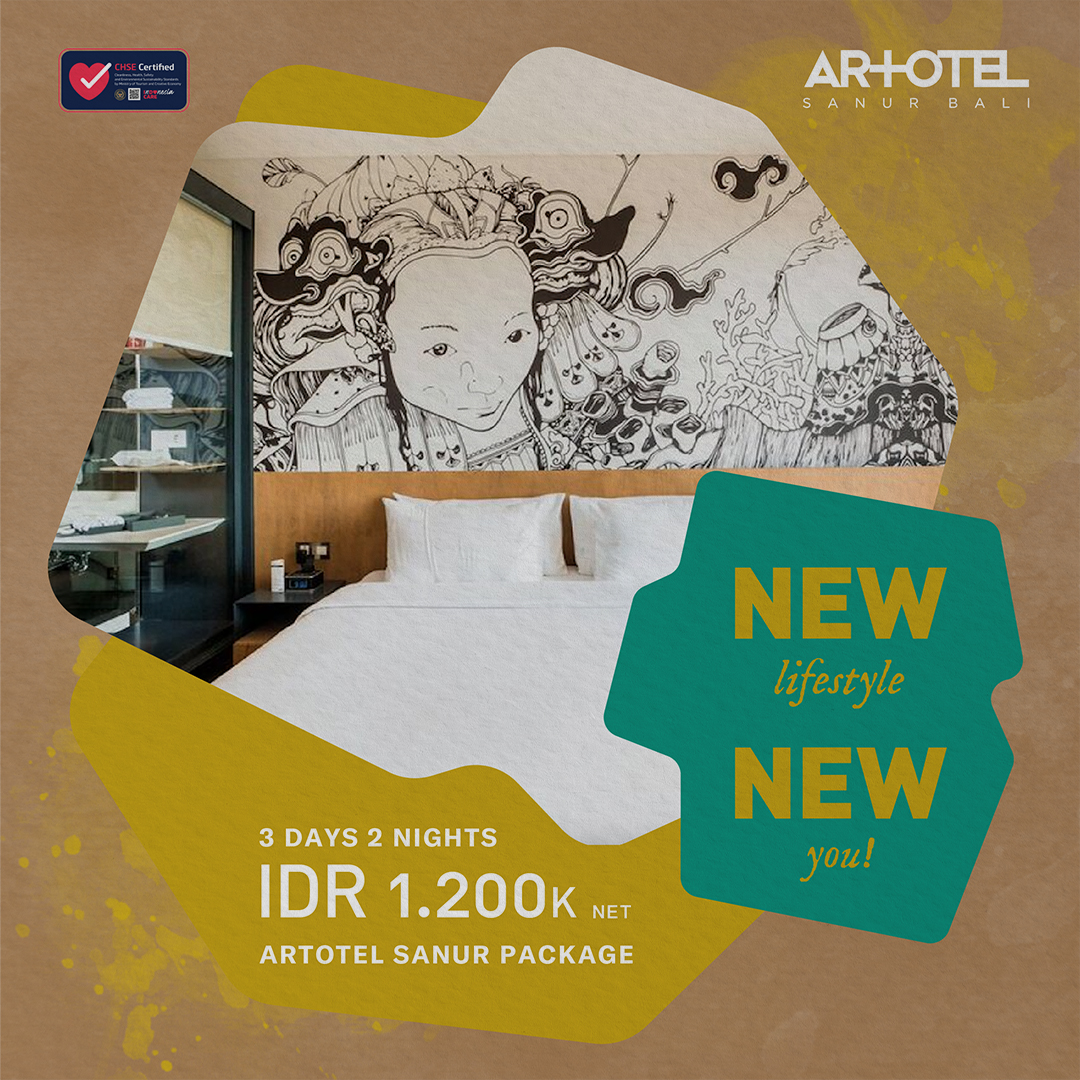 At the beginning of this year, we also provided Pay Now Stay Later vouchers. You can buy a stay voucher for only IDR 500,000 starting this January to use throughout 2021.
Mr. Agus Ade Surya Wirawan as General Manager of ARTOTEL Sanur – Bali, commented: "The New Lifestyle New You promo is a form of our appreciation to guests who have been loyal to ARTOTEL brand for a long time so that they will continue to feel safe and comfortable when having a vacation with family at ARTOTEL Sanur. – Bali. " ***