BALI – The vibes of August this year has a different look from the previous year after the pandemic. The enthusiasm of the community in holding offline activities is very high with various activities, togetherness and protecting the surrounding environment. With the theme of August 17 this year, "Recover Faster and Rise Stronger", especially in the tourism sector, which previously slumped, has now started to recover and bounce back this year. One of them is THE HAVEN SUITES Bali Berawa, a hotel located on Jalan Pemelisan Agung, Banjar Berawa, Tibubeneng Village or located in front of Berawa beach.
On this occasion THE HAVEN SUITES Bali Berawa pioneered the August 17 event by synergizing with the community and hotel entrepreneurs around to protect the environment and increase the togetherness of tourism sector and the community, especially in Berawa area. Under the leadership of Mr. Gede Bimbi Sanjaya as General Manager along with Mr. Bogank Serpiyadi as a General Manager of Citadines Berawa Beach Bali, participated in the 77th anniversary of Indonesia's independence day from 15, 16 and 17 August, attended by all employees of THE HAVEN SUITES Bali Berawa and Citadines Berawa Beach Bali also the community represented by STT Kulibul and Berawa who were very enthusiastic in participating in each of their activities. The events held from August 15 which were held on the beach such as mini games in groups which aimed to increase the sense of solidarity and togetherness.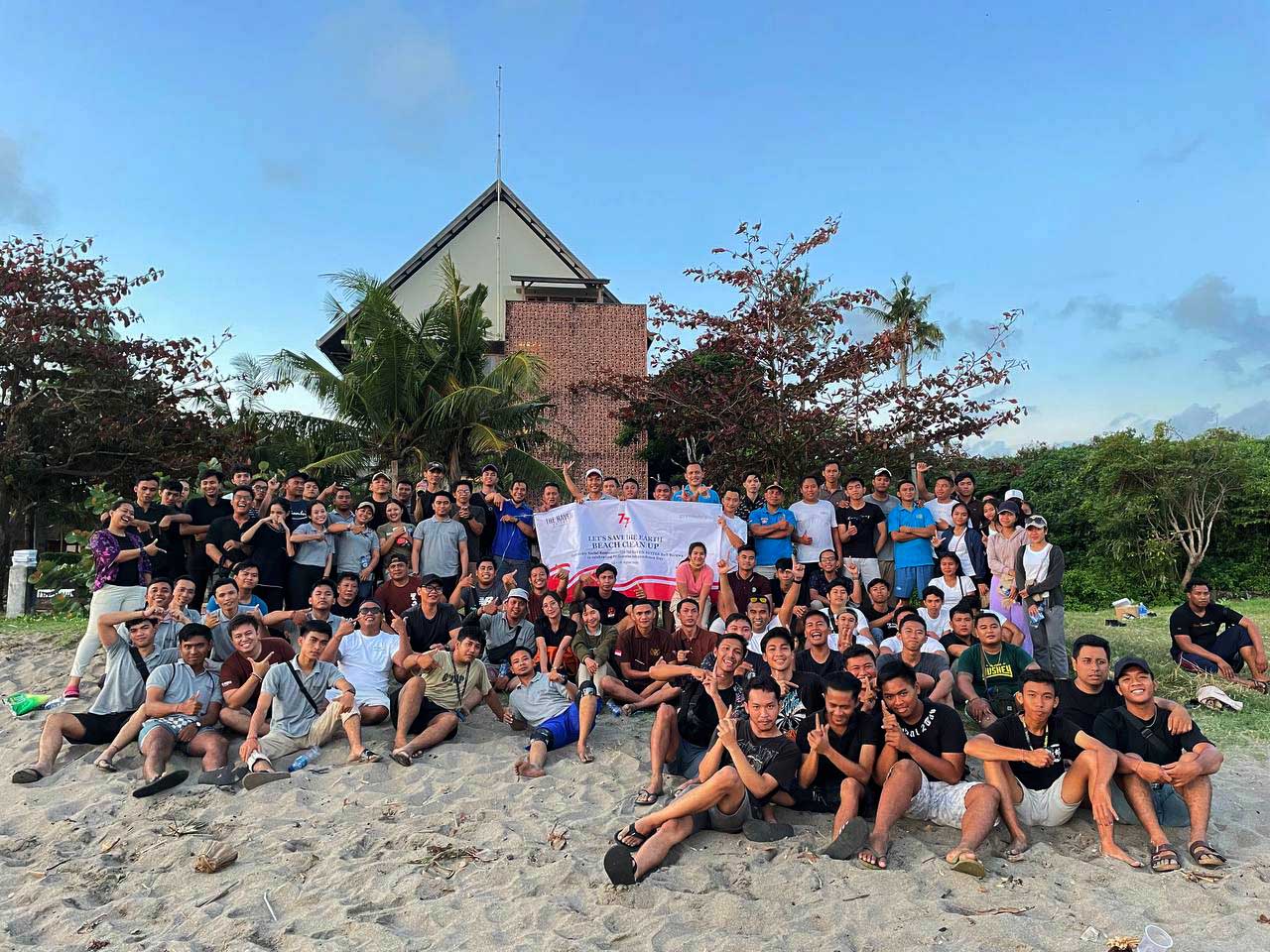 Continued with the Corporate Social Responsibility (CSR) event with the aim of protecting the environment by jointly cleaning the Berawa beach area which will be used as the place for the Bali Beach Fest which will be held for 3 days starting on August 17.
This event is one of the festivals that aims to revive the Bali tourism sector in the eyes of the international community in connection with the upcoming G20 presidency event which will be held in Bali. All of these activities ended with a flag ceremony on August 17, which was attended by all staff of THE HAVEN SUITES Bali Berawa in front of the hotel. This year's activity can feel more complete and lively with the togetherness of each other and the enthusiasm of the entire THE HAVEN SUITES Bali Berawa team in achieving the common goal with this year's theme of independence "Recovering Faster and Rising Stronger". ***