BALI – As the waves ripple gently to Bali's southern shore in Nusa Dua, it washes over the bed of a white-sand beach overlooking the luxurious five-star beachfront sanctuary, Sofitel Bali Nusa Dua Beach Resort. The multi-award-winning resort stands elegantly facing the Indian Ocean with its enormous range of facilities, from its 415 rooms including suites and villas, lagoon pools, tropical gardens, wellness, kids' entertainment, function rooms, and various dining facilities.
This year, Sofitel Bali Nusa Dua Beach Resort will reopen its signature restaurant, Cucina with a new exciting concept. The recently revamped Cucina offers an invigorating new look, a relaxed yet vibrant atmosphere, an Italian head chef – Chef Patrizia Battolu to lead the culinary team and a new zero-waste concept uniform.
Cucina welcomes guests to its newly built imposing entrance, elegant bar areas, and a very new mozzarella pizza bar side by side with its unique copper "beech" oven. All these elements blend in a perfect harmony of senses from the beautiful mixes of warm colour to the essence of Italian cuisine and music.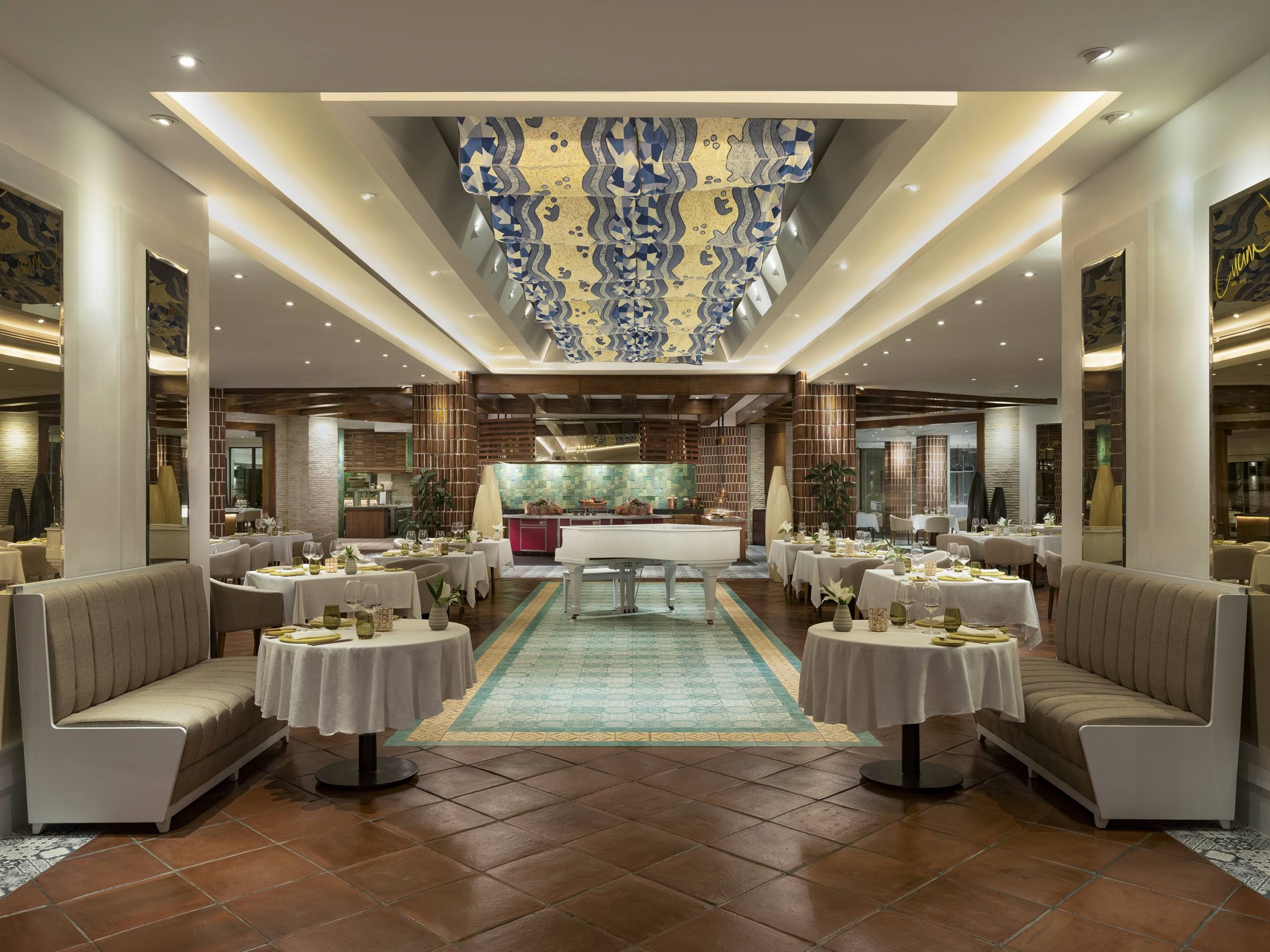 The new concept of Cucina will instantly remind you of the surrounding nature as reflected through several elements of its interior design. The element of the sea is exhibited throughout the restaurant with different shades of blues and exquisite patterns on the uniform, hanging fabric on the ceiling and curtain. Meanwhile, the artisan-made tiles from Ubud, which are mostly in terracotta, represent the element of the earth. Subsequently, the individually crafted tableware from one of Bali's most established ceramic producers, Kevala Ceramics, is mainly green to represent the element of lush green grass-covered mountains and forests.
Speaking of a restaurant, one can never resist the beauty of art poured onto the food at the heart of its concept. The freshly cooked Italian-Mediterranean cuisines by our kitchen's artisans led by the new Italian head chef, Patrizia Battolu, offer a vast selection of fine delight starring fresh local ingredients and authentic Italian flavour.
Respectively, one could never deny the joy of having options to make own choices as the best thing in life, which is exactly what is offered when dining at Cucina. Embark on a journey through absolutely diverse foods and beverages, from apertini (starter) to dolci (dessert), from salad to cannoli. Not only you can find a cheese platter on the menu, but an extensive range of Italian delicacies such as the Chef's recommendations Spigola Alla Marinara, Frutti Di Mare Pizza, and Gnocchi Al Gorgonzola are also available on the menu. Simultaneously, quench the thirst and enjoy a selection of uniquely crafted cocktails and best Italian wines. Enjoy this magnifique unlimited-to-order authentic Italian delicacies, every day for lunch and dinner, and every Sunday from 11 am to 3 pm for brunch.***go